Elegant Psds on ThemifyCloud
It seems like everybody's always on a quest to find the best free Photoshop files on the web. It can be tough to find a quality PSD file. It turns out that ThemifyCloud has a nice collection of elegant Psds that you can download for free from their website. Let's take a look at five elegant Psds you can download from ThemifyCloud.

Avanza is a free e-commerce PSD template. If you're looking to create your own online store, and you want a quality Photoshop file to help you perfect the design, Avanza is a great choice. It's clean modular design is perfect for any online shop.
If you want to launch a website with a bang, The KC Theme is perfect for that. It is a coming soon website template that builds anticipation for the launch of your website. It's clean, simple, and elegant. This makes it a great choice for any business or start up.
Another excellent choice for a coming soon PSD template is the Kzeelo coming soon Psd. It has a different look than the KC theme mentioned above, but it is still a great choice for any startup or website launch. Either of these choices are better than having a default coming soon are under construction message.
If you're looking to create a killer admin dashboard, the free KAdmin PSD template is a great choice. The colors are excellent, and every statistic and menu section is easily distinguishable. The modular design reminds me of the WordPress admin dashboard.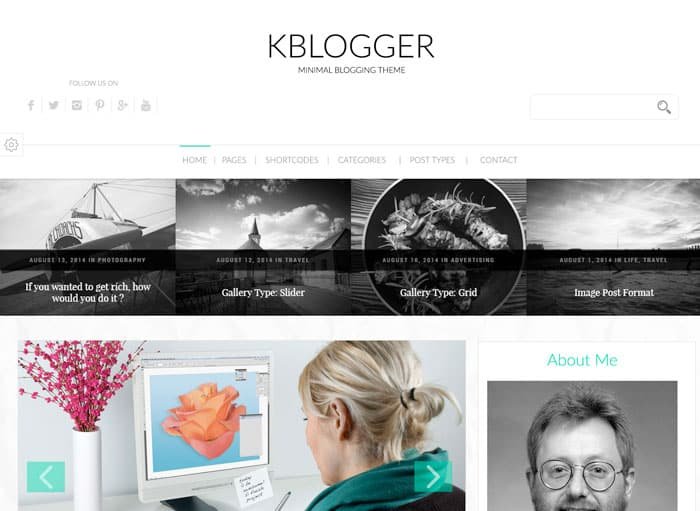 Kblogger is an outstanding blog or magazine PSD template. Its simple design will showcase your articles and posts in the best way. This is one the most elegant Psds I've seen for a blogging template. I especially love how the featured posts are shown in a strip at the top of the site.
Conclusion
Which one of these PSD templates are your favorite? Mine would have to be the KBlogger template, for its unique look, and beautiful design. You can download all of these free PSD files from the ThemifyCloud website. Each one of these templates would be a great getting started point for any web project.