For a growing number of companies, competitive advantage lies in the creation of an effective website. Almost everyone in the modern world has at least one reason to build a website. Gone are those days when building a website took much time and deep developing skills. Today this is one of the least expensive and widely accessible methods of promotion your business online. A custom design is largely done by industry professionals and is high-prized. Well, TemplateMonster is meant to provide a solution to this.
Global economy and growing competition in the web design industry TemplateMonster stands apart in the high quality, great design, and a lifetime support. Today we are going to have an exciting interview with a well-known co-founder and CEO of TemplateMonster David Braun. He has launched and invested in multiple IT projects, as well as a passionate social activist in the development of the local small businesses. Let's listen to a great story of success.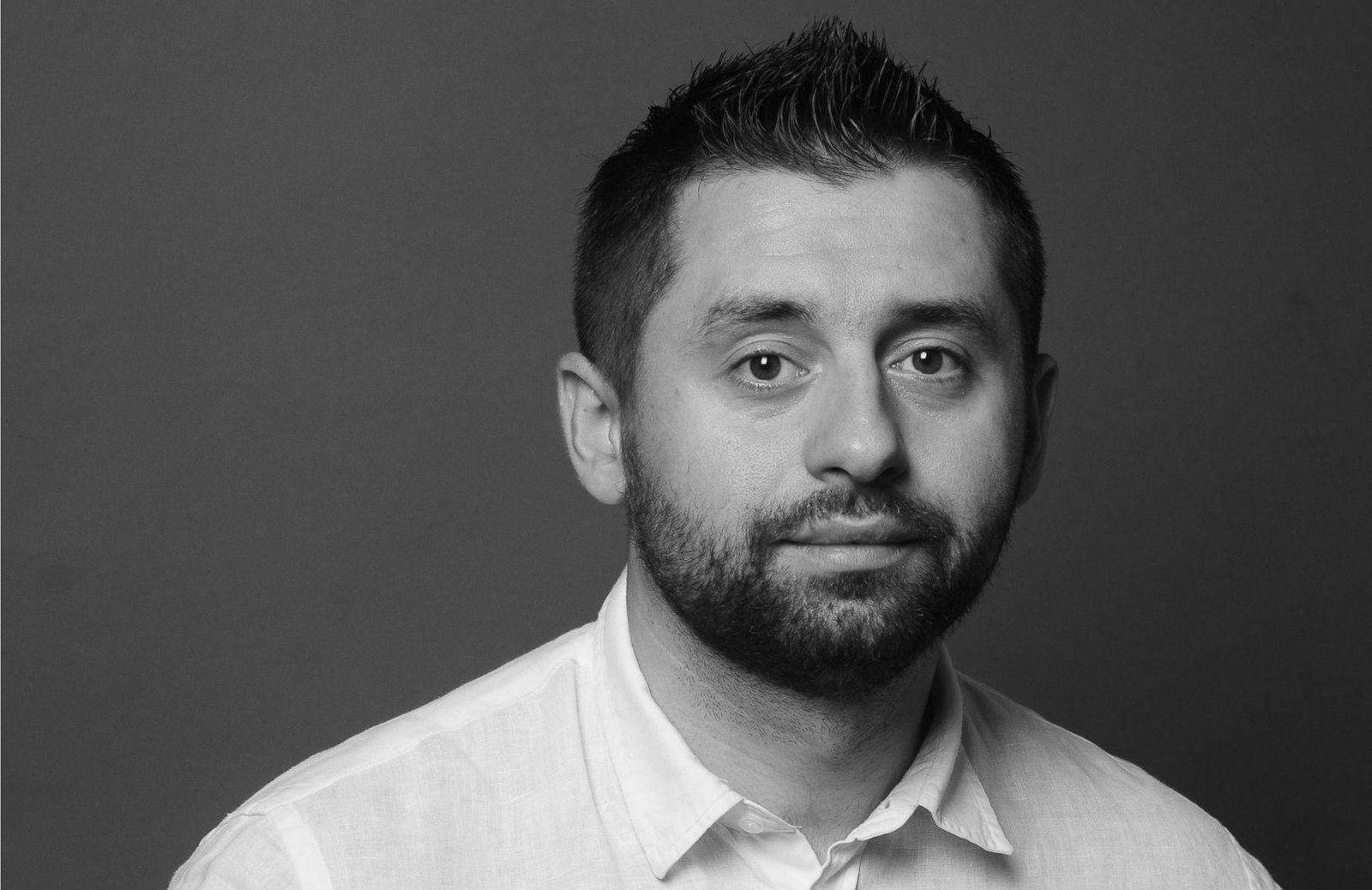 Hello David! It's a pleasure to see you here. Thanks for taking time and sharing your experience here. Let's start our interview and here comes our first question about a template itself. Who stands behind a template concept?
The history goes back in 1998 when we started a small design studio. The popularity of Internet only started to pick up speed. Our clients wanted to get more creative and cheaper solutions. Once I noticed one of our designers was using a set of self-made tools to speed up the designing process for his needs. This and some other situations helped to form a concept of a ready-made template as it is in my head. At the same time, we've quickly changed our strategy and began selling PSD templates online. After a while, WordPress appeared. Thus, a small design studio transformed into a huge TemplateMonster company.
And what does TemplateMonster do today? How do you manage to stay on top of the game?
As of today, TemplateMonster is a developer of ready-made templates for HTML5. Additionally, we are releasing custom-made module and extensions compatible with all our templates for sure. Therefore, you keep peace in mind that every element of the template works properly. It is a several-hundred employees company with thousands of website templates and themes. Our products are suitable both for newbies as well as for experienced web designers. Our team is doing its best to satisfy a single client and improve his online experience. Moreover, we have launched several web design-related projects to help everyone find everything necessary in one place. They are Monster Post blog, Startup Hub, Template Help.
Well, as you started to talk about competition in the web design industry, what is your main advantage over the others?
All our templates meet the requirements of modern web design trends and techniques. We are striving to create technically perfect products with no need to explain it. Trends come and go, but a modern and solid look for a website remains in demand. TemplateMonster is the only one web developing company which offers a lifetime free 24/7 technical support. As far as it is today, no other company can provide the same services. Our marketplace is a massive choice of templates for all tastes and needs. Try to follow our updates and take part in our discount campaigns, such as Black Friday, Christmas, Independence Day, etc. In addition, it's rather important to mention that TemplateMonster has entered the top-three of web design companies according to the TrustPilot rating. You can always visit this watertight resource with verified customers' reviews and read real feedbacks.
Okay, 14 years is a long period. Did you face some difficulties from the very beginning?
Certainly, running a web design business is a challenging activity. Things didn't go smoothly all the time. It's almost impossible to face no difficulties when running a business. Our company overcame DDoS attacks and frauds. We got negative feedbacks because of our outdated templates and we removed them from the marketplace. As soon as WordPress became popularized and world-used, we faced the challenge of fighting for the market position strongly. Nevertheless, experience and challenge make us strong.
I see. Let's talk about TemplateMonster's marketplace. What can a person find there?
As I've already mentioned, our marketplace is a massive spot of different templates built on various CMS platforms. Designed for all types of sites, these templates and themes meet the requirements of as many customers as possible. Apart from this, we offer a huge number of landing pages, plugins, email templates, etc.
And what about your customers? Do you know who they are and what they do with the templates they get?
The big part of our clients are entrepreneurs with minimum or no tech-savvy skills. Everyone is trying to get his own benefit when purchasing a template by TemplateMonster. In a modern era, every business owner needs to overcome thousands of difficulties every day. TemplateMonster provides at least one cost-effective solution and give them some level of independence. It is a common belief, that a custom design will solve all your problems. No such luck at all. Oftentimes a professional design does not meet the client's needs and besides costs much. Instead, by getting a ready-made template, you see how the website will look like and you save money. All you need to do is to add content, video and audio posts, some images and your web page is ready to go live.
How skilled should be your client to use your templates?
TemplateMonster is the resource for everyone. No matter how skilled or experienced a person is, our templates perfectly suit for everyone. We try to design our templates suitable for novices by implementing intuitive tools, detailed documentation, explanatory videos, and posts, too. Keep in mind, a lifetime 24/7 custom support will assist you anywhere. Even a beginner can manage any template with no trouble.
Well, another interesting question: what is the difference between free and premium templates and why should a customer pay for the premium one?
Technically, there is no big difference between free and paid templates. The only thin line that separates them greatly is custom support. It means, when downloading a free theme, you get no assistance as well. When it comes to quality, both free and premium templates are of a high quality, but free themes are a little bit simpler. A free template is a way to go if you need to build a nice and professionally built website. However, if you want more flexibility and richer functionality – the premium template is a way to choose.
Your marketplace boasts nearly 26,000 templates. It's worth a shot. However, there is always someone who wants the same but … I mean do you have some templates or services that cater to such needs?
To start with, the majority of all our templates come with visual builders, so you can simply drag-and-drop the elements on the page without effort. Among these templates, there is at least one solution necessary for your business project for sure. However, for those who prefer to create something absolutely new we offer to contact TM Service Center. Within 24 hours a team of r=professionals will customize the brand-new template for you. As a result, you get a unique and professional template for moderate price quicker.
Do you have any advice or prediction about the future in the web design industry? What knowledge and personal skills are necessary to succeed there?
Web design is always evolving. Challenges change from day to day. I try to choose people surrounding myself all the time. People are our engine. TemplateMonster's team consists of professionals who can make decisions. Flexibility is one of the main characteristics needed to achieve some level of success. It's a difficult question. We do not know where we will be tomorrow. Nevertheless, it's important to make decisions and turn out to be right. Every mistake done is a priceless experience we get. Of course, it's vitally important to achieve a work-life balance and stay on top of the game. Always look out for new possibilities and your business will thrive.
And, before we finish our exciting interview, there's a last, but not the least question, what are the main flagships of TemplateMonster you'd like to pay the attention of your customers the most?
As I've already mentioned, there are lots of great and powerful templates in our marketplace. However, there are several of them developed with creativity and uniqueness in mind. They are Starbis and Jumerix. We've designed to make our customers 100% satisfied and happy.
David, thank you very much for your informative interview. We guess now we all know where to find great templates. We wish your company growth and keep on doing your great job! Good luck!
Have any questions for David? Please drop a comment below.