Cool Stuff For Web Designers
We successfully wrapped up 2013, and we are already well into 2014, and with the start of the new year comes the start of New years resolutions. One popular New Years Resolution is not to work so hard. With my collection of cool stuff for web designers, you won't have to. I have a great collection of free stuff you can pick up around the web. This collection of cool stuff for web designers will make your work life so much easier. Check out this week's collection of cool stuff for web designers below.
Compress those huge PNG files and reduce them by up to 50%. All you have to do is upload them, then Tiny PNG does all of the work, and then you download the compress files. You get great PNG transparency and half the file size.
Ledger Regular is an elegant free web font with a great sophisticated look. Ledger would be great for a plethora of different design projects.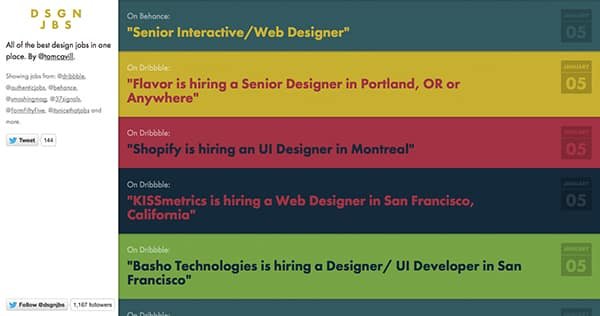 DSGN JBS is a collection of the best jobs for designers, curated and taken from the best design job websites. It is essentially all of the best design jobs all in one place. This is an excellent resource for any designer looking for a job.
Looking for a killer Bootstrap template? Your site will be responsive, fast, and it will look great, too! Piccolo has 19 different page layouts, so you get the most in flexibility.
The elusive icon set is an excellent icon web font for Twitter Bootstrap websites. It is well done and looks great. You get nearly 300 icons to use in your website for free.
Revera is a great free WordPress Theme with a killer home page. You'll love the look of this WordPress theme.
Hallo Sans is a sleek sans serif font that you'll want to use in your next design project.
Want to showcase your work with a clean, minimal WordPress Portfolio theme? Spotlight is a great free WordPress theme for designs and Photographers.