Cool Stuff For Web Designers
I decided to start a weekly post where I share cool tools and little extras for web designers to help you get your work done quicker, easier and more efficiently. Each week, I will showcase a variety of interesting things that I find from around the web, such as website templates, css generators, color tools, code snippets, tutorials, resources, and much more. Be more productive, get inspired, and become a rockstar web developer with these awesome tools.
The CSS shapes generator is a cool web development tool for generating the html & css for uncommon CSS shapes. Want a circle with a slice cut out? How about an angled rectangle? You can even create triangles and a hanging banner in CSS.
Not web design per se, but I can guarantee you this, if you ever get stuck in a creative rut, Design Faves is bound to get your creative juices flowing. A curated collection of some of the most creative work out there, you'll definitely be inspired to take your creativity up a notch.
Siiiimple is a css grid divided into 12 columns, and as you can see below, you have 2 separate grids. This makes css fast and easy. Everyone likes to use their own css grid, so you might try this one out. it could be the right one for you!
If you're wondering what to get that special web designer of creative professional in your life, then this is the post for you. With awesome presents like the Bamboo Inkling, you'll be the hero of the holidays if you pick just about anything from this post.
This is a free html5 responsive website template based on Foundation 5. It is create to use for personal or commercial use, and it has 3 different portfolio layouts. It also has a clean about page, too.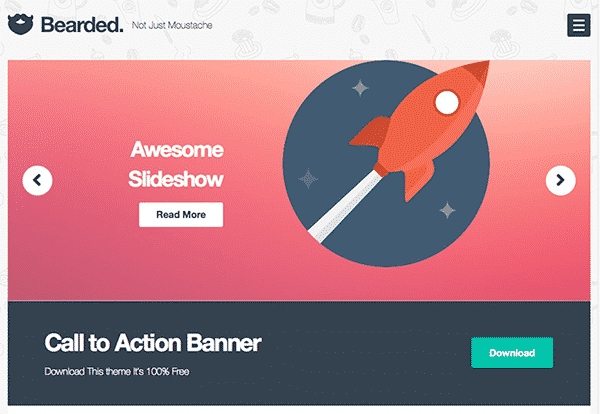 The Bearded WordPress theme is a free WordPress theme created in the flat design style and has a nice portfolio section to show off your great work. You'll want to use this for your portfolio website.
The Colossus free responsive Html5 website template is a template that would be good for an agency. It has a nice bio section, as well as a section for Facebook likes and Twitter follows. It shows off your skills on the front page, and has multiple gallery layouts.
Shprink One is a great free Bootstrap 3 template you can use to create your own responsive website. This is a great freebie for web designers.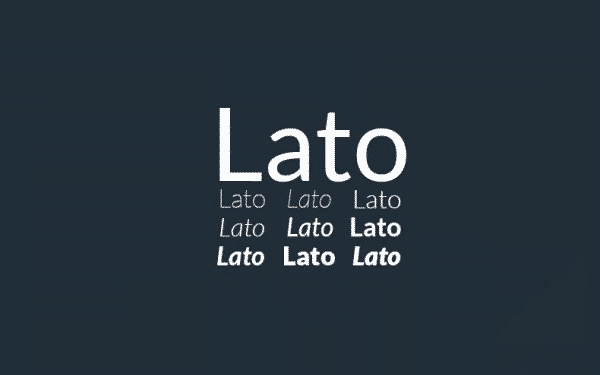 If you're looking for professional free fonts, this post will provide you with 10 that you'll love. Use these fonts to create awesome designs. My personal favorite would be Lato.
Headroom.js is a free script that lets you hide the header of your site unless you need it.
Conclusion
Which freebie is your favorite? Do you know of a good one I missed? If so, get in touch via the contact form and let me know and I'll feature it next week. in the mean time, enjoy the goodies and put them to some good use!