Psd Website Templates
Some designers use Fireworks for their website mockups. Some designers code their mockups in wireframing and prototyping apps. Others use Photoshop to mockup their websites in pixel perfect splendor. If you like to visualize your designs in Photoshop, you'll love today's post. This is a collection of free website mockups ranging from agency sites to Yahoo.com concepts. Whatever you're looking for, you're sure to be inspired by this collection of awesome Psd website templates. The best thing is that you can download them all for free.
I like how the basic components are laid out for you. This will make it easy to move things around the page. You can focus on structure, without having to fiddle with the content. We're all guilty of that from time to time.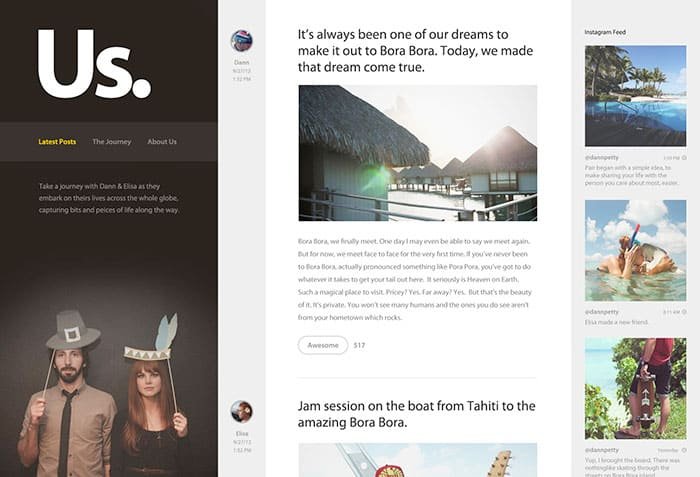 I like this layout because of the imagery in the sidebar. this is definitely a unique layout.
I love the diamond pattern for the team images. This could easily be pulled of in CSS using transformations, so it is definitely doable.
Despite having Kanye West's portrait in this concept, the psd isn't completely ruined. I do like the layout and the sense of breathing room you get from the structure of the design.
I am loving the modular design in this template. The way it is structures makes your eye hop back and forth across the page.

Retro is always good, and you can execute it with this retro style Psd.

This could make a great portfolio design for your work. It is clean and makes your work take center stage.
I like the mix of colors in this one. It really keeps your eyes busy. The layout is simple, which is important for average users.
Conclusion
Which one of these Psd website templates is your favorite? I really like the retro portfolio template. Everyone loves vintage design, and it stands out from the modern and streamlined designs of today. Also, it isn't easy pulling off the look convincingly. No matter which of these psd website templates you choose, you'll be able to create a beautiful website.