Great Icon Sets
People just seem to love icons. Why not? When you can sum up a word,  phrase, or a concept with a simple graphic, why not use it? Society is slowing evolving into a more simplified, visual collective that is eager to take a simple graphic over a lengthy paragraph any day. Designers are constantly showing off their creativity with great icon sets that others can use in their projects. Think about how many times you've come across great icon sets that you've saved for use in future projects. Designers, especially business savvy ones, are always looking to provide solutions for their clients while saving time and being cost effective. Let's take a look at some of the latest icons sets you'll want to download and use in your own projects.
Animated Emoji Icons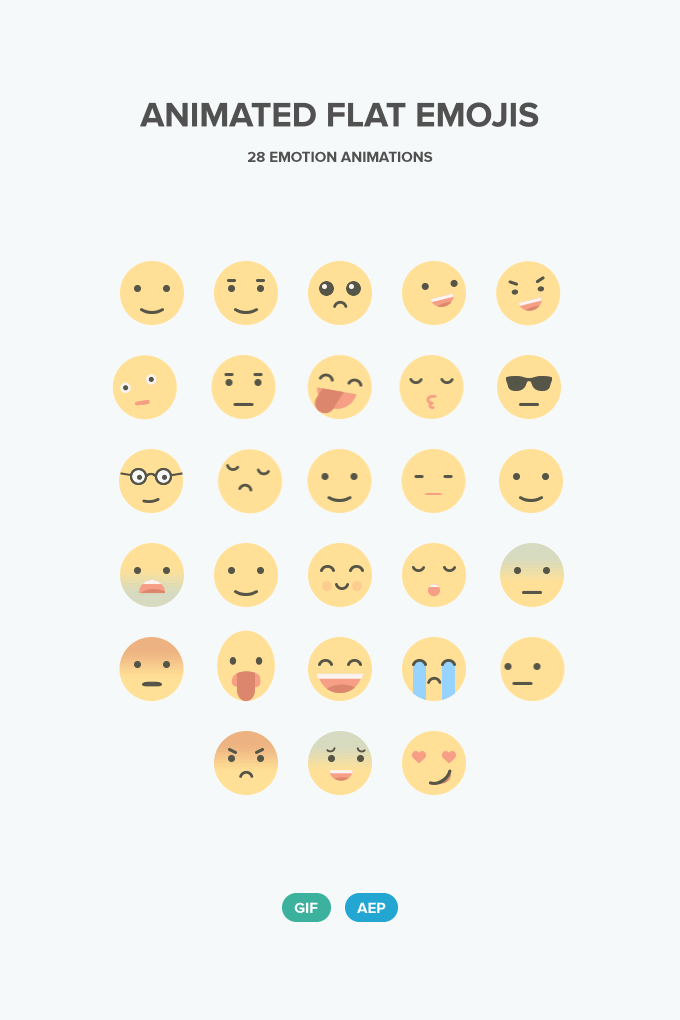 These animated icons say so much more than boring, static ones. You can edit them in After Effects and save them as animated GIFs, which you can drop into any project. The set comes with 3 preset sizes that you can just drop into your projects with no editing required.
Gasp Psd Icons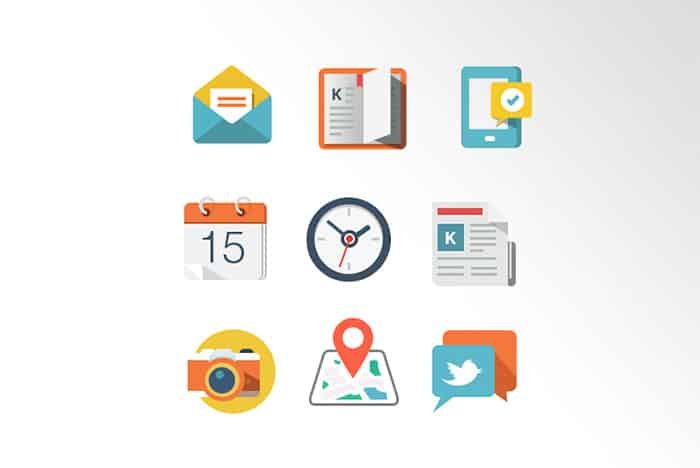 This is a stylish, simple icon set with nice colors and cohesive look.
42 Flat iOS Icons
Need an icon for an iOS app? This set is perfect for creating your own app icon. It has a simple dimensional look, while being eye-catching and consistent.
Office Icons
Who couldn't use icons that represent an office concept? I sure could! I love the contrast between the yellow and red circles. It makes every icon stand out on its own.
100 Cosmo Icons (Personal Use)
I know they are only for personal use, but this great icon set could inspire you to create your own. It's colorful, fun, and you get 100 of them for free. They are part of a larger, premium icon set, so be sure to check those out.
Flat Animal Attributes Icon Set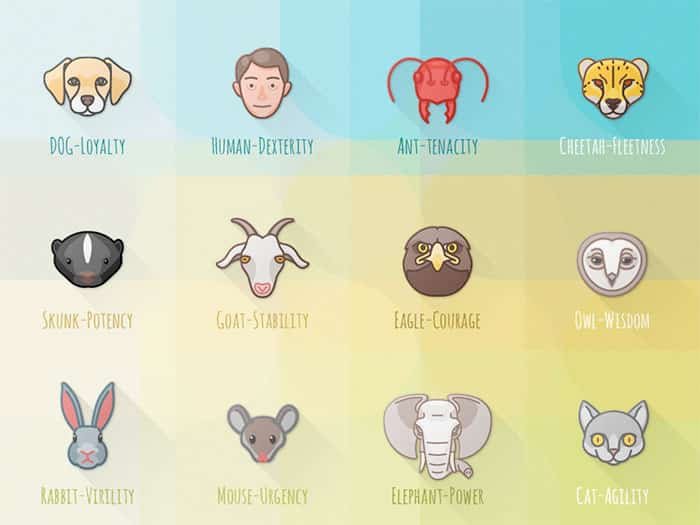 Speaking of great icon sets, these flat animal icons are superb. They have a consistent look, and you'll have no trouble identifying each and every animal in this set. This is definitely a must-have for any designer!
Retro Sports Icons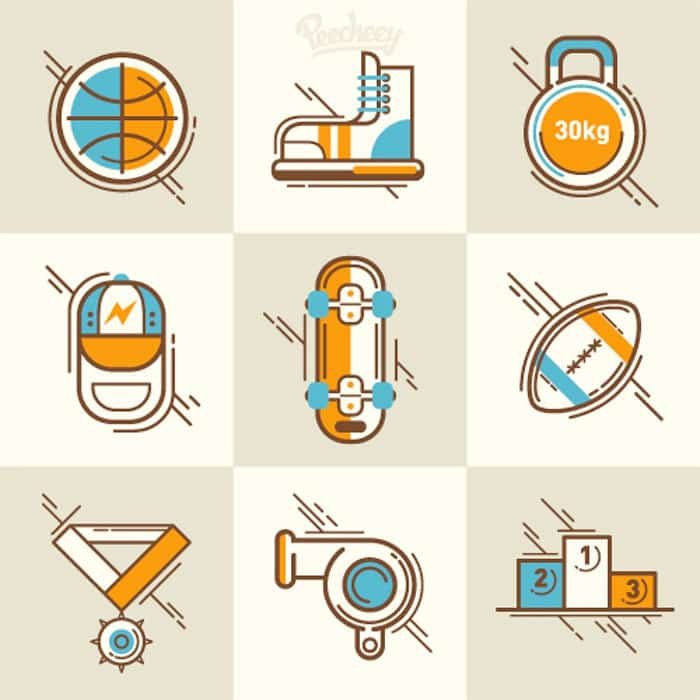 It's tough to pull of a consistent retro look, but this icon set does a killer job. These retro sports icons have a distinct linear look. They also match other icon sets made by the same creator.
Material Flat icon Set
This icon set takes a unique approach to social media icons with a simple dot in the corner. The outline stroke is a nice touch and reinforces each brand's colors.
Free Flat Colored Icons
Studio4 created a great icon set using simple shapes. These icons would be great in apps or in any other simple user interface.
Coffee Shop Icons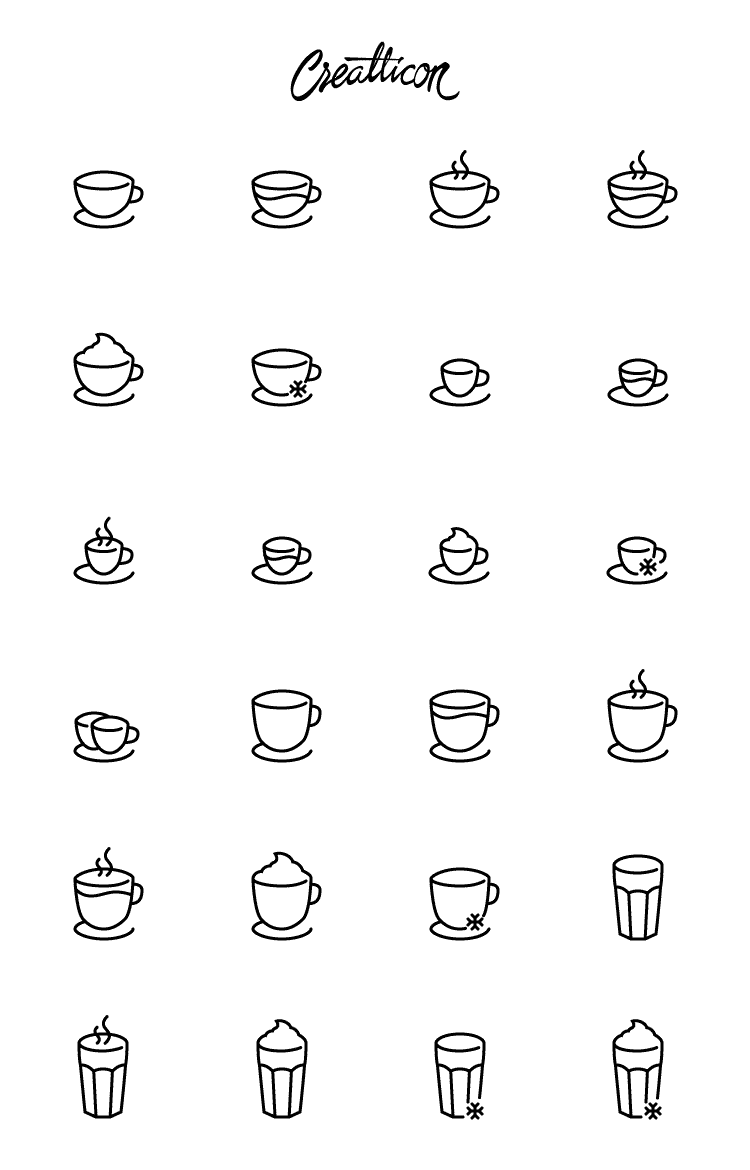 It's hard to start the morning without that initial cup of joe, so having an icon set centered around coffee is enough to make me want to download it. With a simple linear look, you could add your own touch, with colors, or adding a circular background and changing the stroke to white.
Conclusion
What did you think? These great icon sets are all free to use, and they are carefully handcrafted by experienced designers. Each one has its own sense of style. Don't hesitate to add these to your own library. Which one of these is your favorite?