Free Icon Sets
You can never seem to get enough free icon sets. Whether they are vector icons created in Adobe Illustrator, or they were created in Photoshop, if they are useful for your projects, you should add them to your library. It's time to share the free icon sets of the month. I put together a collection of new free icon sets for December 2014.
324 Free Vector Icons
324 icons is a massive collection. Take it from me, the time that goes into creating 25-30 icons is astounding. This collection is minimal and simplistic.
274 free Solid Vector icons
This is a huge collection of vector icons. From arrows to emoticons, there's a little something here for everyone.
Adobe Icons
Need to represent an Adobe product in your project? Use on of these gorgeous icons.
Hand Drawn Social Icons
Hand drawn elements add a human touch to any design. Hand drawn elements add an organic look to any project and can make it appear more inviting.
Drop Icons
You'll want to check out these icons. I love the hover effects applied to these icons. Be sure to see the live preview of this free icon set. You won't be disappointed!
Material Design Icons
Material Design just came up recently, and you can bet every designer you know will be emulating the style. Predicted to be the biggest new design trend of 2015, material design is all the rage right now.
Christmas Flat Icons
Tis' the season to be jolly, especially when you get free icons like these. Flat design hasn't gone away yet, so pick up these icons and use them in your next project.
300+ LineIkons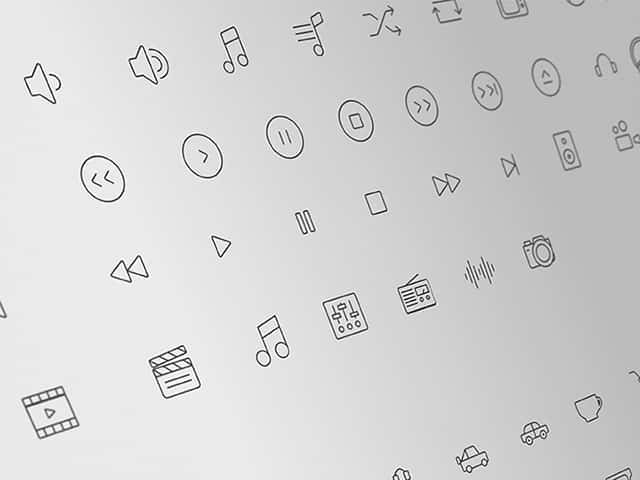 300 linear icons that you won't want to miss. There are so many, they'll be useful for large projects.
Christmas Icons
This is a different set of Christmas icons you'll love. There are some creative ideas here, like the milk and cookies, as the North Star.
Conclusion
Which one of these new free icon sets are your favorite? I'd have to say that the Material Design collection is impressive, but my personal favorite is the Drop Icons set. It's creative, unique, and well executed. I'd love to hear your thoughts, so feel free to leave them in the comments section below.