A Collection of New Free Icon Sets
When you want a fresh and interesting look for your websites, a great way to do that is to implement custom icons throughout the site. Finding quality icons can be tough sometimes, but I put together a collection of 12 new free icon sets that you can download and use in your projects. Most of these are vector files, which means that they can be dropped into Adobe Illustrator and edited. There are also some icon sets in Photoshop format as well. You'll also find that a lot of our concepts are now being exported as SVG files. You can preview these new free icon sets below.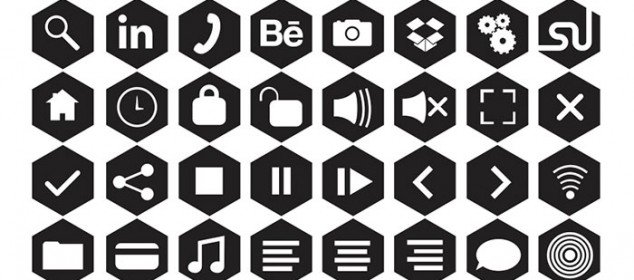 These icons have been created in the shape of hexagons. Hexagon shaped icons are becoming more and more popular, because they add a variation to the common circular square icons that you see all over websites.
If you're creating a kitchen or culinary inspired design these kitchen icons create a fun atmosphere.
If you're looking for simple flat icons to represent various aspects of user interfaces, or common elements that you find on most sites, this set of 64 new free icons will definitely suit your needs.
With an astonishing 440 icons in this collection, you'll have anything you need for mobile apps or streamlined websites. This set of icons has anything that you could ever dream of in a linear form.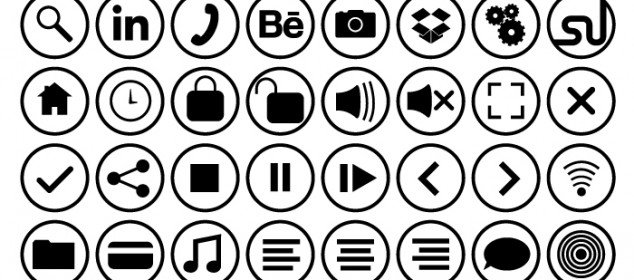 People love circular icons. This collection of 48 circular icons is a great basic set for any website for mobile app. Since there created in vector format, they are very easy to edit.
This set of icons is meant to be a pixel perfect set. Everything is refined to its simplest form, which makes this one of my favorite icon sets of today's collection.
If you're looking for a unique set of icons, this set will give your design a different look. This set includes many social media icons that you would expect, with a flat peeling corner to add a sense of dimension.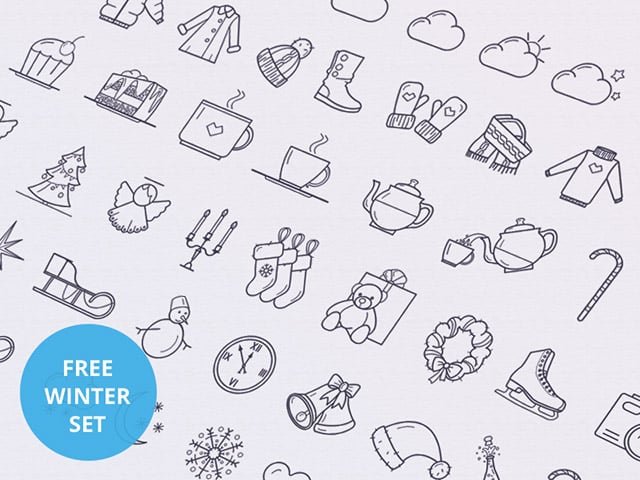 I know it's summer, but this set of free when her icons is excellent. It's streamlined, but the style of these icons just screams winter.
If you are looking for a flat set of icons, you'll love this set. The icons are designed in a flat style, with a flat shadow to give it a little dimension.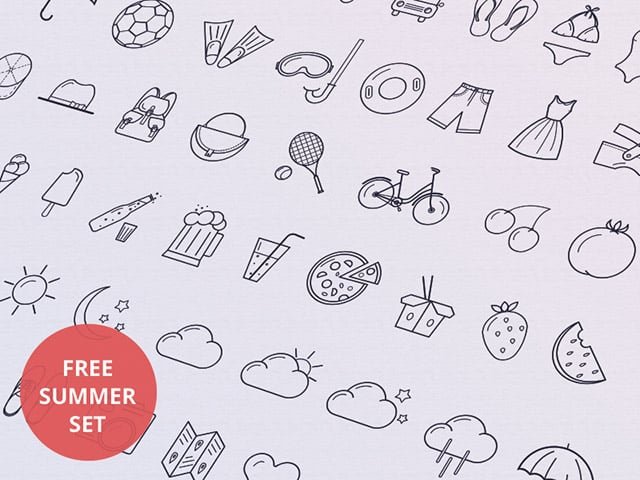 I featured a set that was winter inspired, so it's only fitting that I feature the summer version as well. These icons have a consistent look and feel that you're sure to love.
The long shadow design style has been popular for a while. Some people love it, some people hate it, that you can't deny that these icons will look great on any site.
If you're a Mac user, these OS X dock icons are sure to be one of your faves. With the subtle style, and a streamlined look, they'll fit right in to any Mac OSX dock.
Conclusion: New Free Icons
What did you think of this collection of new free icon sets? The addition of SVG formats, it makes it really handy for you to simply drop these icons into your websites without having to edit them. This is great, especially when you like how they look, and you don't plan on making any changes. On the other hand, the fact that many of these icon sets are completely editable, it means that you can customize them to fit the look of your site. If they have been created in illustrator format, you can export them from illustrator as SVG files.