Check Out SKT Kraft
It's tough to find just the right WordPress theme for your blog or your business. You want flexibility, but that the same time, you want a great look that stands out. The best route to go is to find a good quality theme with a lot of options and customize it to meet your needs. SKT is a clean responsive WordPress theme that has the features you would expect, while offering the flexibility to meet your business needs. Let's check out SKT Kraft and why you should download it.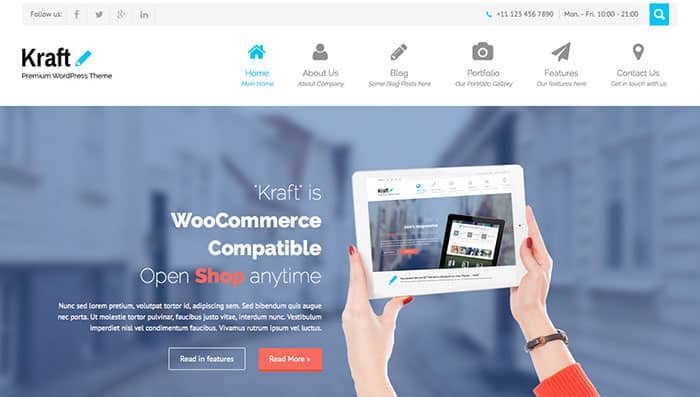 You can see from the demo that SKT Kraft has a nice sliding image section with a call to action. Having a strong call to action will entice viewers to further explore your site. I especially like the fact that you can include icons in your navigation menu. It adds a little something extra to your site. You also have social media icons at the top, allowing you to promote those pages and build a following. If you plan on having a lot of content on your site, there's also a search feature, which is handy for visitors. You can also place your business contact info in the same area, making it easy for new business to get in touch with you.
I also like how elements fade in as you scroll down the page. You can have sections that promote your key services. You can also highlight any of your latest projects, with a filterable portfolio section. This is perfect for graphic designers, web designers, photographers and architects. You can show off what you've been working on and entice businesses to hire you. There's even a parallax section, which adds depth to your site.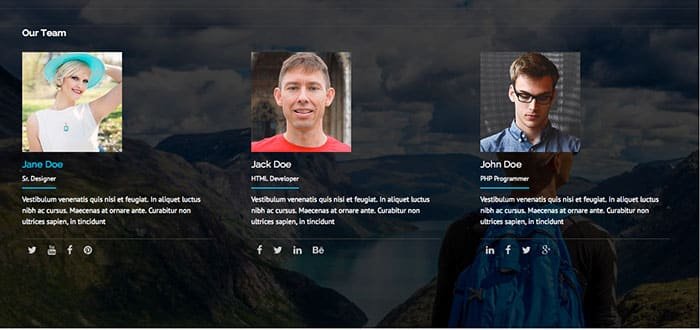 You can also promote your team, if you have one, and their social media accounts. It's a great way to spread the word about your team and your business, especially if you get your team members to promote your projects on social media. There's also a section for a scrolling list of client logos, for businesses that you've worked with. This is called social proof, and it is highly effective.
Download SKT Kraft
SKT Kraft is free to download as a lite version, but you can also download a premium version for a small fee. This gives you access to all of the premium features. To see a live demo or to download the lite version, click the links below.