WordPress Security Plugins
The more popular a website is, the more attention it draws from the hacker community. The popularity of WordPress as the top CMS platform makes it an easy target. So, if you have a WordPress website, blog, or ecommerce store in place, it is important to install the most effective WordPress security plugins. Here is a list of 4  WordPress security plugins you could choose from.
The makers of Wordfence Security claim to be the best WordPress security plugin. By many standards it does stand out from the crowd. It is an enterprise-level security plugin that has been downloaded more than 1.5 million times. Some of the main features of the program include: unique real-time protection, 2-step authentication, cellphone sign-in, network and geo blocking, machine learning and site repair. The cellphone sign-in feature helps protect your site against brute force hacks. This WP security plugin is available in both free and premium versions.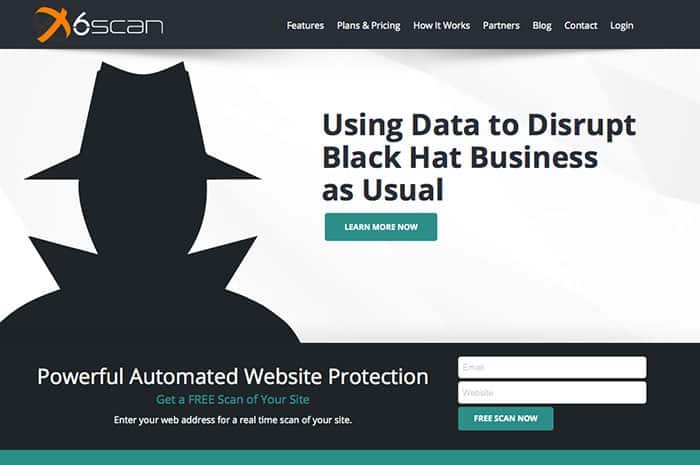 6Scan is another popular WP security plugin with a set of unique and many patent-pending features. Its cloud-based scanner simulates commands used during hostile attacks for detecting flaws in your website's code. It has a unique, patent-pending new system. It automatically repairs any security issues, almost instantly. This helps with preventing potential attacks.
The 6Scan team takes advantage of its own expertise and the huge user base for the identification and neutralization of threats. Some of the notable protection systems are against cross-site scripting, CSRF, SQL injection, several DoS conditions, directory traversal and remote file inclusion. This WordPress plugin is recommended by PCWorld and Softpedia.
The widespread popularity of WP doesn't just mean that the platform is more vulnerable. There are many more security plugins that can help ensure that your website remains protected. BulletProof Security is another important program in this list. Not only is the name outstanding, but it has some exceptional features to back it up as well.
BulletProof Security provides protection against RFI, XSS, Base64, CSRF, CRLF, SQL Injection and Code Injection attacks. Real-Time File Monitor, DB Backup, .htaccess Website Security Protection, Security Logging and AutoRestore/Quarantine Logging are just few of the features of this powerful WP security plugin.
All In One WP Security & Firewall is a user-friendly, WP security plugin. One of the main features of this firewall-integrated program is that it is easy to use for almost anyone. It helps eliminate security risks by continuously checking for vulnerabilities. It implements and enforces the latest and best WordPress security practices. Some of the main features of this plugin include User Accounts Security, User Login Security, User Registration Security, htaccess and wp-config.php File Backup and Restore. It also provides File System Security, Brute force login attack prevention, Comment SPAM Security and WhoIs Lookup among dozens others.
These are 4 of the most popular and successful WordPress security plugins. You can choose one or more of them to protect your site. Which one of these WordPress security plugins do you use? Have you had a security scare on your site? I would love for you to share your experiences. Feel free to comment or leave a question below.