It's been a while since I've shared the free WordPress theme of the week. I'm excited to get back to us, because so many people are always looking for the best free WordPress themes they can find. There are tons of options out there, but a lot of them are just generic. If you are a healthcare provider, this week's free WordPress theme is perfect for you. VW Hospital Lite is a free WordPress theme that contains a lot of features healthcare providers look for in their website. Let's take a look at VW hospital Lite and why I made it the WordPress theme of the week.
VW Hospital Lite Looks Good & Works Well
The main thing that stands out with this free WordPress theme is its professional look, and its practical features. Whether you are a doctor, dentist, pharmacy or any other health care provider, VW hospital lite gives you everything you need to host a professional business website.
You will find forms and call to actions at the top of the page. This engages the user to either book an appointment, search for a specialist or ask a question. This encourages your website visitor to take action immediately when landing on your website. This is essential for driving new business to your doorstep.
You'll also find a testimonial section, a search bar and a teams section. This encourages your website visitors to get to know your staff. It also makes them feel more comfortable with coming to your business. They get a chance to get to know you and your team before they ever set foot in the building. With social media integration, you'll drive curious website visitors to your social media pages. This enables you to turn one-time visitors into reoccurring followers. This will help you to gain more long term clients.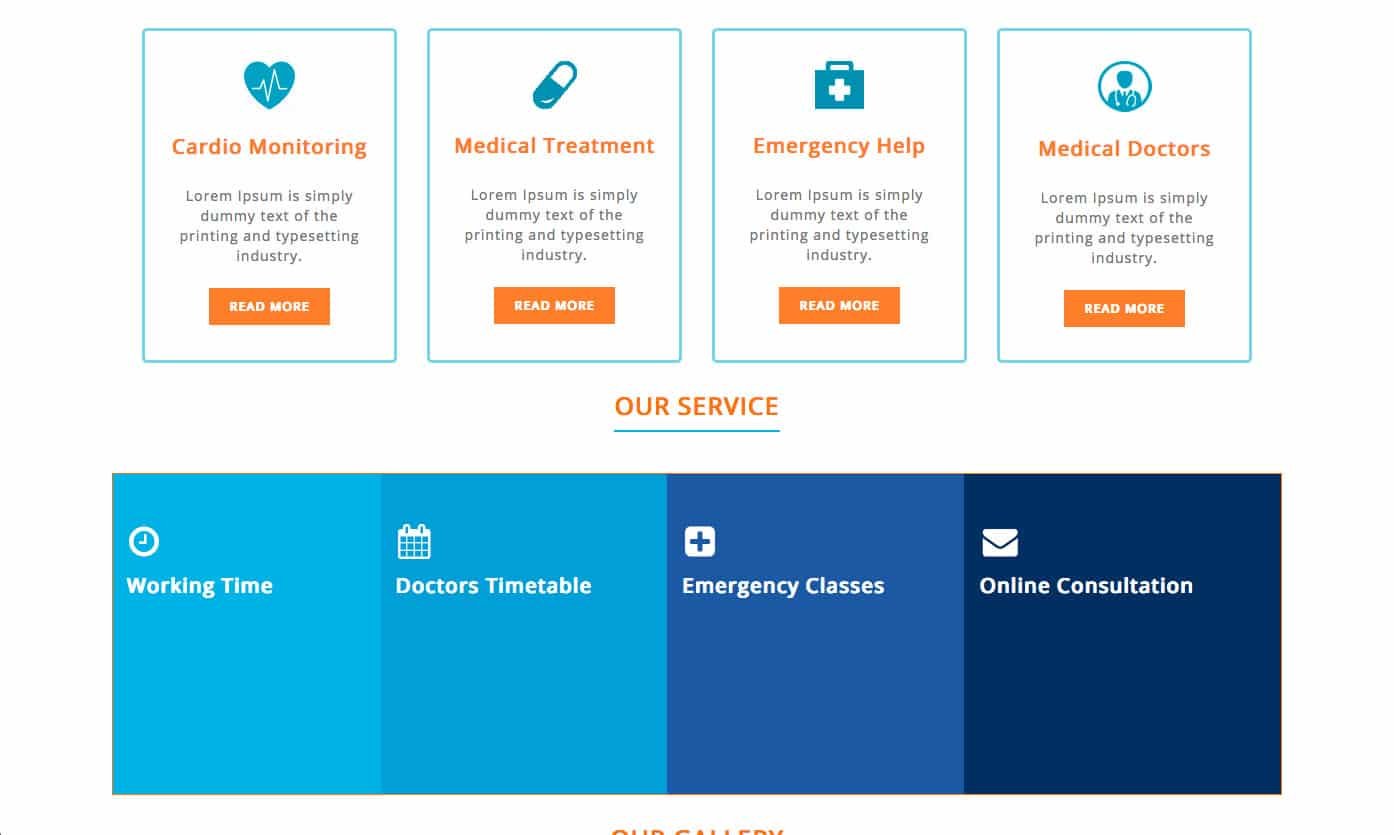 VW hospital Lite is built with bootstrap, making it responsive and mobile friendly. It is built with clean code, making it SEO friendly, which helps you rank higher in search engines. It will also play nicely with standard WordPress plug-ins you are accustomed to using for most WordPress websites. You'll also find plenty of short codes to enable you to add features to posts and pages easily.
Conclusion
If you are a healthcare service provider, or you have a client who is, the VW hospital Lite WordPress theme is a great choice for their website. It is packed with features, it's user-friendly, and it's built well. This makes it a great choice for any healthcare business that wants a professional presence on the web. To preview a live demo or download the light version, click the links below.
VW Hospital Lite Free WordPress Theme
Clean Code

Responsive Design

Features

Shortcodes

Easy to use
Summary
Overall VW Hospital Lite is a solid health care and service provider WordPress theme that is well built and easy to use. It has plenty of features and a professional appearance.