Free Vector Badges With Vintage Flair
To celebrate Web Design Blog's new logo, I have put together a new collection of vector badges you can download. I've never really been happy with Web Design Blog's logo. For some reason, I have always had some sort of creative block with a strong logo. With Design Crawl, The angled spider logo came to me instantly, all I had to do was execute it. For Web Design Fanatic, I thought of fanaticism and revolution, so the fist seemed like the best solution. Both of those I came up with and executed within a day.
I've gone through multiple renditions of logo designs, from Using Lovelo, to a strange vintage rounded diamond. Sometimes, you just need some help. So I enlisted the help of Denver T. Stevens Creative, who sent me a few concepts. This one was the best and I new instantly that was the look that I wanted.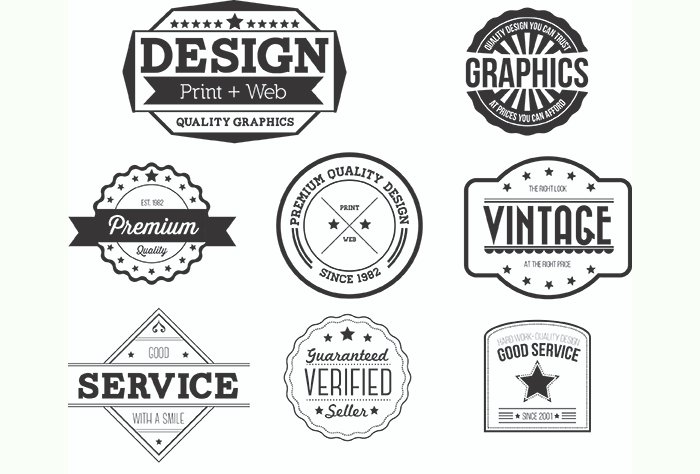 Sometimes you just need a fresh perspective. The logo is simplistic, but it is strong, versatile, and balanced. I have updated the logo on all social media and this site, and it will be the logo from here on out. To celebrate, I created these vector badges to kick off the new look. Everyone loves badge designs. You can use them in so many different projects and for so many different purposes. Above is a preview of the vector badges you'll be able to download.
Download free Vector Badges
They are provided in vector format, so you can easily edit them. If parts of the badges are grouped together, you can double-click to edit them and change their colors. If you want to add texture to them without sacrificing quality, I just wrote a killer Illustrator tutorial on how to create vector textures from any photo. To download these badges, click the link below, and they will be sent to your email inbox.