News Mix: A Clean Magazine WordPress Theme
This week's free WordPress theme is called News Mix. It's by a theme company called Kopa Theme. it's the light version of a premium WordPress theme, but even the light version has plenty of options. It's a clean responsive WordPress theme for anyone wanting to run a magazine website. This could be anything from a design magazine website, sports, or news. It will look great with just about anything you want to do. Let's take a look at the features of the News Mix WordPress theme.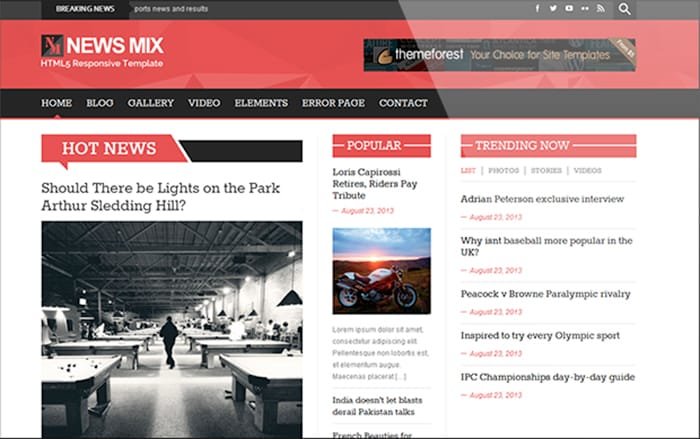 Even if you download the lite version, you still get free updates, which is great. It is responsive, and is built with html5 and CSS3. The theme has unlimited sidebars. This makes it easy to add custom content to your site. A lot of people look for extras in the sidebar, or they look for supplemental information.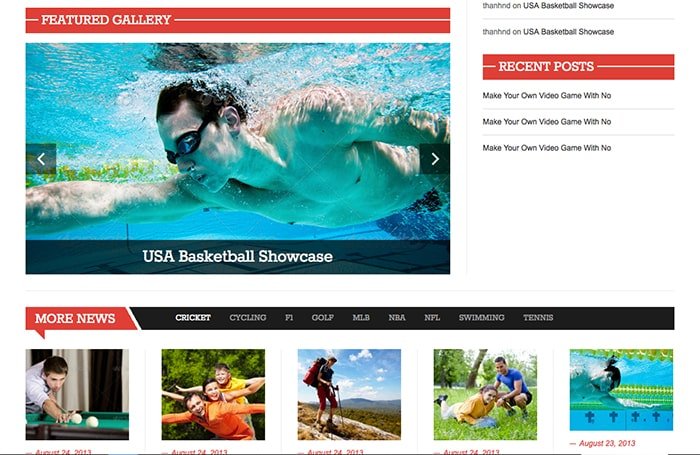 In the free version, you get 5 custom widgets, while in the premium one you get 16. You can always add your own custom widgets with plugins, as long as you don't add too many. The lite version only comes in green, but if you now enough about CSS, it is a cinch to change. Also, the free version doesn't give you the ability to choose Google fonts, but you can import your own fonts in CSS.
Download News Mix
The Free version offers support for bugs only, but you do have a themes option page where you can choose from several different options. If you're looking for a professional magazine theme with a simple setup, News Mix is a good choice for you. I like the featured gallery, as well as the section at the bottom that recommends other topics. To preview and download News Mix, click the corresponding links below.